App is uninstalled after Auto Update
This help doc explains how to prevent the app from uninstall while auto-update.
---
Some Windows 10 users see the problem where the app is uninstalled or removed while it is auto updating. This happens only when the app is installed for all users on the machine. If you go with default option of install for just the current user, this problem doesn't happen.
We are yet to identify the bug but this is a workaround for now.
So if your app was uninstalled by itself while auto update, download the latest copy from here and then install again. But this time, go with the default as show in the image below.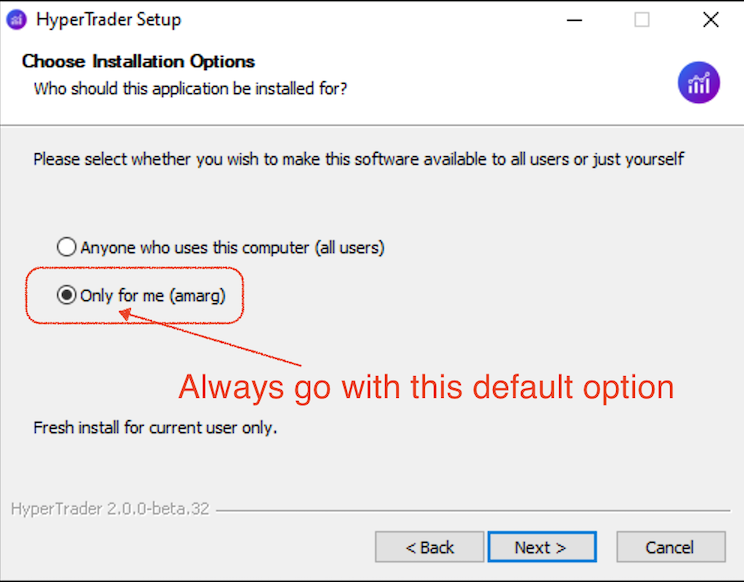 Categories: